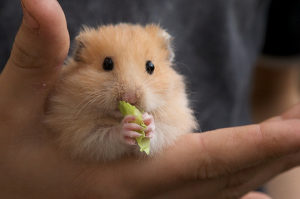 Yes, hamsters can be given cheese as a rare delicacy for grown-up pets. You also need to be cautious and always check to see if you are feeding your hamster with a safe type of cheese. Many cheeses contain a lot of fats, salt and flavors, so if you are going to use cheese as a treat, then you should choose the best quality and natural.
The best cheese for hamsters – low in fat and without impurities. The ideal amount of cheese for a hamster is a teaspoon. Remains left uneaten should be removed within a few hours after feeding to avoid clogging the cage.
Cheese can be an excellent source of protein and calcium for pregnant and lactating females of hamsters, as well as for young hamsters up to 6 months old when they stop growing. Such pets can be given a small amount of cheese as an additional food every few days.
Avoid exotic and, especially, blue types of cheeses, as well as non-natural and highly flavored.