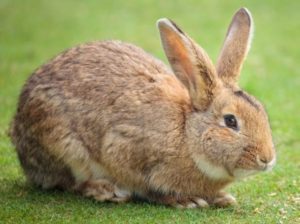 The average life expectancy of dwarf and ornamental rabbits is 7-8 years. Rabbit long-lived do not often occur. Long-lived rabbit is considered if lives 10 years or more.
At once I will say that the life expectancy of rabbits does not depend on the breed, as many think. For how many years your rabbit will live depends a lot on what. Let's start in order.
1. Healthy producers (mom and dad), as many diseases can be passed from parents to babies.
2. Feeding the content and care also affect the health, and accordingly the life expectancy of the rabbit, both parents and the baby himself. It is very easy to spoil the baby with the baby's calf, which will have a bad effect on his later life and, of course, on its duration. Decorative and dwarf rabbits are much more gentle than simple rabbits.
3. Genes and predisposition of parents to certain diseases. Therefore, rabbits, for example, with incorrect bites are removed from the breeding.
4. Injuries or catarrhal diseases during the wit may significantly shorten the age of your rabbit, so it's best not to risk, catch a cold or drop a rabbit.
5. And of course the rabbit's way of life, rabbits are mobile and active animals, they need movement and the opportunity to run, take a walk. Therefore, to release a rabbit for a walk should be at least 1-2 times a day, a minimum of 1 hour, in general the more the better. In rabbits, many who sit in cages and move little, run around, often have problems with the gastrointestinal tract, obesity problems that seem to affect the heart and liver.