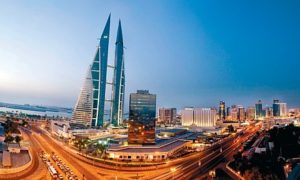 The Kingdom of Bahrain is a small island nation located on the same archipelago in the Persian Gulf. About him, as well as about many other small but rich Arab countries, very few people know anything except the title, so we have collected for you a selection of curious facts.
Bahrain is the smallest Arab state in the world.
The territory of Bahrain – three large islands and thirty small ones.
With Saudi Arabia, Bahrain is connected by a road bridge 25 kilometers long.
The king ruled by Bahrain, whose power is partially limited by the constitution.
In Bahrain, there are no political parties – they are under strict prohibition.
The national currency of Bahrain is Bahraini dinar, tied to the rate of the US dollar. Earlier, Indian rupees were in the country.
The basis of the economy of this country, as well as its neighbors, is oil production.
Every tenth inhabitant of Bahrain is a Christian, despite the fact that this is an Arab country.
It is in Bahrain is the famous racing track "Formula 1".
Alcohol from Bahrain is completely banned, and this prohibition concerns not only the inhabitants of the country, but also tourists.
At the highest point of Bahrain, in the Bahrain desert, a lonely tree grows, whose age exceeds 400 years. It is one of the attractions of this country.
For photographing local residents without their consent in Bahrain, you can go to jail, as this is considered an encroachment on personal life.
The dynasty of al-Khalifa has ruled Bahrain since 1783.
For agriculture, only 3 percent of the country's territory is suitable. Nevertheless, Bahrain fully provides its population with food, exporting only those products that are not produced here.
Weekends in Bahrain – not Saturday and Sunday, and Friday and Saturday. And until 2006, the weekend was Thursday and Friday.
Bahrain takes the most active part in the Olympic Games, but only in the summer.
Until 1971, Bahrain was under the official protectorate of the English crown.