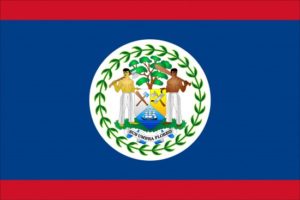 What do you know about Belize? Nothing? And in vain, because Belize is a small, but very interesting country. Located in Central America, it has a rich colonial heritage. Of course, Belize is not a popular tourist destination, but there is a lot of curious about this country.
Belize is one of the few English-speaking countries in its region. More precisely, English has the official status, but Spanish here is more common.
The former name of Belize is British Honduras.
The only sea to which Belize has a way out is the Caribbean.
Belize has adjacent borders with just two countries – Mexico and Guatemala.
The national currency of the country is the Belizean dollar.
Annually, many destructive hurricanes hit the Belize (see interesting facts about hurricanes).
The Belize air force includes only four airplanes – one training aircraft, one transport vehicle and two patrol aircraft.
Nominally the head of Belize is the English queen.
One of the most famous sights of Belize is a butterfly farm called "Green Hills".
On more than a compact territory of Belize, there are about 4 thousand species of various plants.
About the beginning of the era of the Great Discoveries, the territory of modern Belize was inhabited by Maya Indians.
Jaguars in Belize are protected by law.
Residents of Belize like to rest. In each month they have a holiday celebrated for at least four consecutive days.
Belize is home to the world's second largest coral reef.
The largest of the islands, once owned by Belize, was bought by Bill Gates.