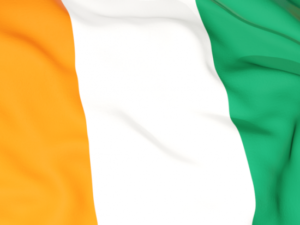 Cote d'Ivoire(Ivory Coast) is a West African country that used to be a French colony. It has long been independent, but the era of colonial rule has left its mark. At the present time, however, Côte d'Ivoire is a typical African state, poor and not too fortunately, unfortunately. From most other countries in Africa, Côte d'Ivoire is distinguished by the absence of a particularly arid terrain, where the wild nature blooms and smells.
The official language of Côte d'Ivoire is French, but in fact here, as in many other African countries, the majority of the population speaks their own tribal languages. The French, however, also in the course.
In the territory of Côte d'Ivoire, there are about sixty different peoples, sometimes very different from each other.
Until 1986, the Ivory Coast was called "Ivory Coast", but the government decided that the name of their state can not be transferred. Actually, "Ivory Coast" in French and will be "Cote d'Ivoire".
In the territory of Côte d'Ivoire, many animals live, including leopards and elephants.
The world's largest church is located in Yamoussoukro, the capital of the Cote d'Ivoire. A curious fact is that there are more Muslims in this country than Christians.
In Côte d'Ivoire, as in Russia, May Day is celebrated Labor Day.
In the forests of this country grows about six hundred species of trees.
The rainforests in the Côte d'Ivoire are shrinking very quickly, occupying one of the first places in the world in this parameter (the rate of reduction).
In order to visit the national parks of Côte d'Ivoire, you must first obtain the appropriate permit in the local Ministry of Forest.
There is practically no Internet in this country. There are several Internet cafes in the city of Abidjan.