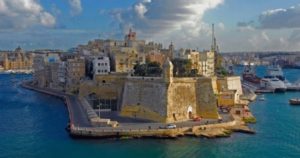 Situated on the same rocky islet in the Mediterranean Sea, the state of Malta is one of the centers of European culture and history. No wonder it attracts so many fans of history of all stripes …
The Republic of Malta, contrary to the widespread misconception, includes not one island, but as many as seven. True, only three of them are inhabited.
Malta is Europe's largest center for learning English, which has an official status here.
The University of Malta is almost half a thousand years old and is one of the oldest in Europe.
In Malta, there is not one source of fresh water, as there are no rivers, streams, or freshwater lakes on the islands.
In the Maltese churches, usually a couple of hours hang on the wall – some show time, others – incorrect, to confuse the devil.
In Malta, one of the narrowest streets in the world – they are built so that the shadow of the houses completely covered them.
You can become a citizen of Malta by purchasing citizenship. True, it will cost a fortune. Malta, like the islands of St. Kitts and Nevis, officially trades in citizenship.
In the capital of Malta, less than ten thousand people live.
In Malta there are no divorces – this concept is simply absent from the law of the country.
The movement on the Maltese roads is left-handed, since before the 60s of the last century the country was a British colony.
Every second Maltese studied music.
Malta is the smallest state entering the European Union.
Almost every house in Malta next to the number indicates a plate with the name of the house and the owner's name.
Wine in Malta is cheaper than water.
Malta is one of the most law-abiding countries in the world.
The area of ​​Malta is comparable with the area of ​​the Maldives – just a little more than three hundred square kilometers.
Malta is located almost in the geographic center of the Mediterranean Sea.
Some ancient temples in Malta are older than the Egyptian pyramids.
The Maltese practically do not consume alcohol, but they do not consider wine as alcohol.
There are no homeless people in Malta.
Once upon a time in Malta had its own railway, but it has long been no longer functioning.