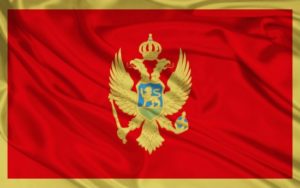 The state of Montenegro, located in the southeast of Europe, is a very popular tourist destination, including among the inhabitants of ex-USSR countries. Many consider this most pleasant corner of the planet and as a permanent place to live, having visited here once or twice. There is nothing surprising in this – there are not so many places in the world where you can find so many natural beauties at once. Mountains, seas, forests, lakes – in Montenegro there is everything at all.
Montenegro is not part of the European Union, but the euro is also the national currency.
This young country gained actual independence relatively recently, in 2006.
The original name of the country – "Montenegro" means "black mountain", which is reflected in the Russian name of this state.
The official language of Montenegro is Montenegrin, but at the same time for more than two-thirds of the country's population, the native Serbo-Croatian is the mother tongue.
Montenegro is not only a piece of land sandwiched between the mountains and the Adriatic coast, it's also 14 islands.
In Montenegro, the second largest (and the first in Europe) deep canyon is located in the world.
Over forty percent of the country's territory is covered by untouched forests.
Montenegrins are one of the highest nations in the world, and the highest in Europe.
In Montenegro, taxi drivers are forbidden to carry drunk customers in the front seat of the car.
About 70% of the population in Montenegro profess Orthodoxy.
In Montenegro there is practically no theft. Even in supermarkets, temporary storage cells are not equipped with keys.
In Montenegro, there are very few cinemas, which is unknown.
Also in Montenegro there is not a single "McDonald's".
The water in one of the largest Montenegrin rivers, Tara, is so clean that it can be safely drunk.
In the Montenegrin city Bar there is a local landmark – an olive tree, which is almost two thousand years old.
In Montenegro, there is a whole village of convinced bachelors who refused to marry.
The narrowest street in the world is located in the Montenegrin city of Kotor. Two people can barely disperse on it.
The shortest street in the world, thirty meters long and with only one structure on it, is also located in Montenegro, in Podgorica.
The most famous Monastery of Montenegro – Pivsky – was in the 80 years of the last century, stone after stone moved to another place.
The most rainy place in Europe is Mount Orien. More precisely, Montenegrin village, located on its slope.