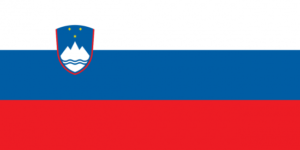 Slovenia is a small country in Eastern Europe, formed after the collapse of Yugoslavia, and it is in many ways surprising. The nature of Slovenia is extremely diverse, despite the modest size of this state – in the north of the mountain and cool, and in the south the sea and a lot of heat. In recent years, Slovenia has become very popular not only about thirsting for natural beauty of tourists, but also for emigrants who look with interest at this safe corner.
Slovenian language is reminiscent of a mixture of archaic Russian and German. However, the Russian-speaking person in most cases can even read in Slovenian. With the inscriptions on the windows, at least, problems, most likely, will not arise.
The oldest grapevine in the world grows in the Slovenian city of Maribor. Its age is estimated at four hundred years.
Slovenia is a paradise for speleologists and diggers. In this country more than ten thousand caves, many of which are incredibly beautiful.
The area of ​​Slovenia is only 0.004 percent of the total area of ​​the globe. At the same time, there are two thousand reserves in the territory of Slovenia.
Slovenia has an excellent rail network. Trains can be reached almost anywhere in this country.
If, while in Slovenia, you see the word "pozor" on any plate, do not be surprised. "Pozor" in Slovenian is "attention".
There are more than 260 waterfalls in Slovenia.
The population density in Slovenia is not too high – only about a hundred people per square kilometer.
In the capital of Slovenia, Ljubljana, about fifty times less people live than in Moscow.
Such phenomenon as road jams, Slovenes are unknown.
The working day in Slovenia begins very early, but also ends at 3-4 o'clock in the afternoon.
Triglav National Park is the oldest park in Europe.
More than half of the entire territory of Slovenia is occupied by forests.