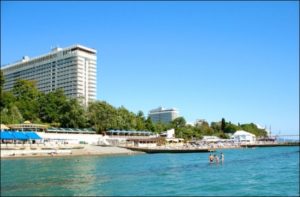 Sochi is a famous Russian resort, which became popular even in the times of the USSR. After the Winter Olympic Games in this city in 2014, its popularity and demand jumped even more, as on the eve of the games the infrastructure of Sochi was significantly improved. However, even without this, Sochi, sandwiched between mountains and the sea, is a great place to spend a vacation there.
Sochi is the largest of all Russian resorts.
About half a trillion rubles was spent on preparing the city for the Winter Olympic Games.
Archaeologists have established that primitive people inhabited the territory where Sochi is now located, about three hundred thousand years ago.
Sochi stretched along the Black Sea coast for a distance of 148 kilometers, which makes it the longest European city, and also the second longest after Mexico City, the capital of Mexico.
The width of Sochi is about forty kilometers. This is the distance separating mountains and seawater.
Among all cities in the world with a subtropical climate of Sochi – the most northern.
At the same time, Sochi is the southernmost of all Russian cities.
Sochi grows bananas. True, because of the cold winters for them, they do not ripen.
Sochi is the most northern city of all where tea is grown.
In Sochi is the summer residence of the Russian president.
Initially on the site of Sochi was Fort Alexandria, which later expanded to a whole city and received a modern name.
Some couple of hundred years ago, Sochi was the place of exile. The climate here was terrible – the swamps, on which the malarial mosquitoes were swarming. Since then, much has changed.
The first resort in Sochi, the "Caucasian Riviera", opened in the distant 1909.
Annually Sochi visits more than two and a half million people, mostly Russian citizens.
Four fifths (81%) of the entire territory of Srdchi are protected nature reserves.
The temperature in Sochi rarely falls below zero. In such cases, there is snow here. The lowest temperature ever recorded here is minus 13 degrees Celsius.
Sunny days in Sochi are about three hundred a year.
Sochi is the city with the longest beach strip in the world. As much as 118 kilometers!
More than three thousand different plant species grow on the territory of Sochi.
Nine-tenths of Sochi are occupied by mountains and foothills. Some peaks rise to a height of more than three kilometers.
The mountain, to which, according to ancient legend, the antique hero Prometheus was chained, is located in Sochi.
In Sochi there is a ski resort – Krasnaya Polyana. Snow here lies on the mountain slopes for about six months a year.
On the pebble beaches of Sochi, it is easy to burn your feet – in the sun the pebbles are heated to 55-60 degrees.
Sochi is among the top 50 Russian cities in terms of population.
In Sochi, there are more cars per capita than in Moscow and St. Petersburg.